Does my California subpoena need to be personally served?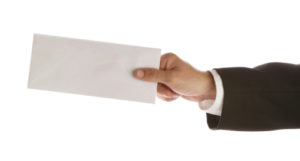 Along with the other cumbersome aspects of interstate discovery, many non-California attorneys are not familiar with California's service rules. This can be especially important because the Uniform Interstate Depositions and Discovery Act requires service to be effectuated in conformity with the state where the discovery is to be performed. In other words, if you want to depose someone in California, you need to serve them under California's rules.
If the witness in California is at least somewhat cooperative, they may be willing to sign the notice and acknowledgement of receipt judicial council form. As long as the notice and acknowledgment of receipt lists the subpoena and the procedures as listed on the form are followed, the signature on this form is the equivalent of personal service on the witness.
It is important to note that you will need to serve the domesticated California subpoena on the witness, not the non-California subpoena from which the California subpoena is based. It is the domesticated California subpoena that has effect in California. If you serve your out-of-state subpoena instead of the California subpoena, you will not be able to use California's courts to enforce your subpoena, including compelling a witness to appear at a deposition.
Nothing herein constitutes a warranty, guarantee or prediction of your case.  Case results depend upon a variety of factors unique to each case. Case results do not guarantee or predict a similar result.